Simple steps to accomplish more and accelerate your success.
















"Quite honestly it was one of the best classes I've ever been to."
Andy Butler  | Right Choice Rental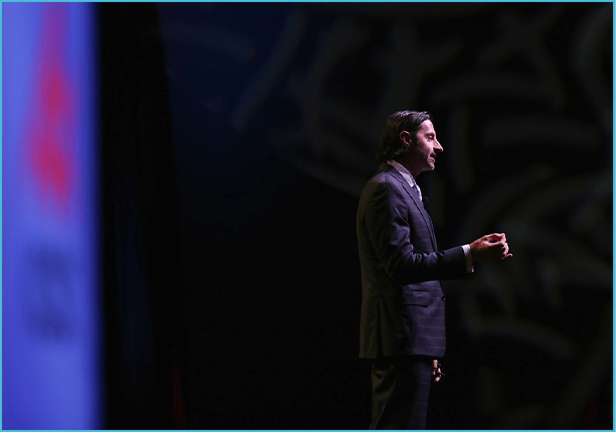 What do you want for your business? For your life? The most successful people don't leave accomplishment to chance. Learn simple steps to achieve more in your business and your life. Gerry O'Brion is a nationally recognized speaker, author, and marketing expert who helps companies thrive in good times and bad.
This fun, engaging, interactive session has you immediately implementing the ideas you learn. You'll be up out of your chairs in a fully participative experience. No more just sitting and listening. This session gets you fully immersed in your goals and moves you down the path of accomplishment and generating action and commitment right here, right now.
Conference organizers love this session because the participants don't talk about what the speaker said, they talk about what they did during the session. Each participant goes home with a goal t-shirt that they create, showing what they will accomplish before next year's conference and reminding them of the value they got from attending this year.
to close more sales in crowded markets
While at P&G, Coors and Red Robin, Gerry led strategy and advertising development that sold billions of dollars of soap, beer and burgers. On the Coors Light brand, Gerry helped launch innovations that grew the brand by $250 Million.
Gerry's Because Framework has been presented to over 50,000 CEOs, business owners, franchisees and sales teams.
Work with Gerry to unlock the power of Because for your industry or company to become the #1 choice in your market.