Unlock the POWER OF BECAUSE in one day alongside other companies.
Clarify your message. Drive innovation. Close more sales.
Clarify messages, drive innovation, gain alignment.
Maximize every customer interaction.
Work with Gerry in-person.
COLLABORATE WITH EXECUTIVES
Gain insights from other top executives.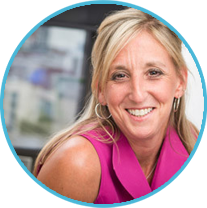 "It was so helpful to have the outside perspective."
Liz Reitman  |  Founder/Principle, Reit Design.
to close more sales in crowded markets
While at P&G, Coors and Red Robin, Gerry led strategy and advertising development that sold billions of dollars of soap, beer and burgers. On the Coors Light brand, Gerry helped launch innovations that grew the brand by $250 Million.
Gerry's Because Framework has been presented to over 50,000 CEOs, business owners, franchisees and sales teams.
Work with Gerry to unlock the power of Because for your industry or company to become the #1 choice in your market.